What a roller-coaster weekend! The TV arrived - and the kids are well-impressed. It's been glorious weather, but when they weren't outside getting soaked in street water-fights, they were indoors drooling over the new TV and the freeview channels! Meanwhile, making the most of the sunshine, I've stripped the beds and kept the washing-machine busy, hanging out heaps of laundry at regular intervals.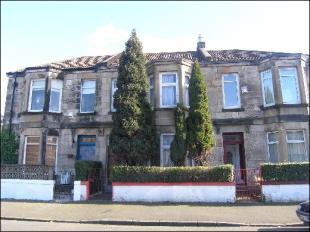 The house next-door has been bought at last, and the new occupiers are gutting it. (It's a renovator's dream - it needs everything doing to it!)
This afternoon we had a [s]tree[t] party as they chopped down two enormous conifers that we've hated since we moved in 11 years ago.
The neighbours all stood around and cheered as the trees were felled. They were perilously close to the house, and the roots will be under the whole terrace.
That was today - the trees in the back garden had better watch out because they're equally dangerous and equally doomed! (They aren't quite so close, but everyone's telephone cables run through them!)
Apart from watching the action, we had friends round this afternoon, so I spent a fair bit of time preparing food.
Why do we talk about the dignity of old age? What dignity is there in knowing you have the early stages of Alzheimers and will get more confused as time goes by? That's what our friend has to look forward to. And then I spoke to my mother this evening - she wants me to go down south to visit them as soon as possible, because she fears my father is getting confused.
All this is nothing compared to the anguish of friends whose 29-year old daughter died of cancer on Friday. Their only daughter - and she'd been ill for most of her adult life. So often, I've heard Christian ministers comment that they can't explain why God lets these things happen. It's so hard to understand.