Oranges ...
Had to dash to the Orange phone shop this afternoon with Cello Kid. He had 6p left on his top-up, but the top-up card was locked in his hall of residence. Not a lot of good. Now we have a spare card, which I'm going to keep - and his phone is operational again!
... and Lemons
I've baked the 2nd birthday cake, and it's covered in bright yellow, lemon-flavoured icing. With the dolly mixtures all round the edge, and the appropriate lettering in the middle. Should be a winner. One guest has a nut allergy. No nuts have gone anywhere near that cake. But if any of them has an allergy to E-numbers, then I hope they know not to eat bright yellow icing!
Me and Ten Men (or, the Feeding of the Five Thousand)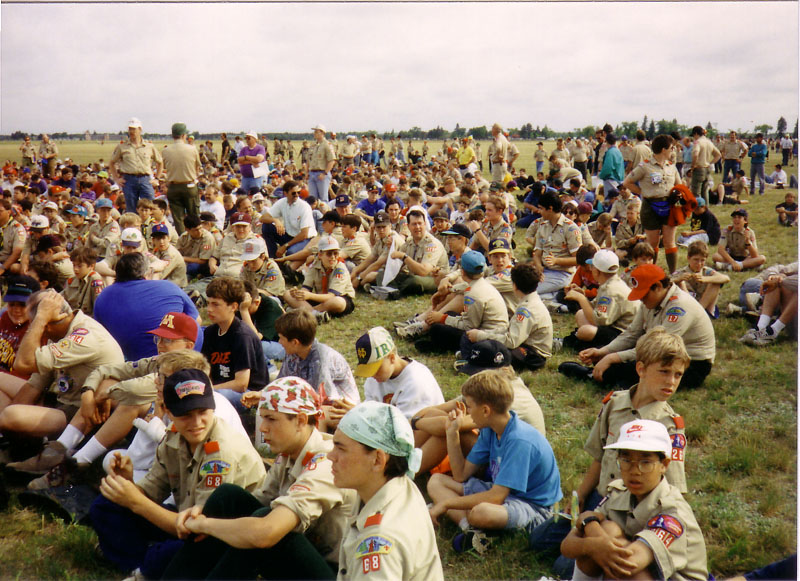 When I pointed out to SuperSpouse that tomorrow afternoon's party entails me cooking for ten men, he accused me of exaggeration. One man (that's him) and nine boys, he said, is not the same as ten men. No, I suppose not. Otherwise I might as well invite a football team home to tea. Which could be more entertaining, I suppose ...?!
Right now, as well as my own four males, we have an Aberdonian here for a sleepover tonight. That's five males to breakfast. Then they have to go and collect a sixth from Milngavie - he needs transport to and from the cinema outing tomorrow afternoon, so he's coming to lunch. Six males to lunch.
And however you look at it, a grand total of ten to tea. I haven't yet worked out what they'll all sit on! Hmmm ....
Picture thanks to Melrose Troop 68