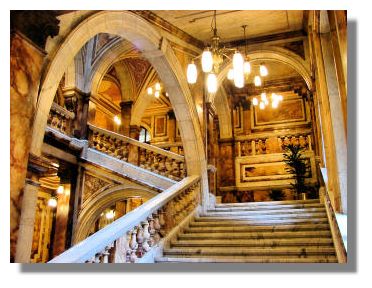 This week

, it has been the SIBMAS international conference in Glasgow. I took Saxophone Kid with me to the civic reception and ceilidh at the City Chambers this evening, after he'd been for his saxophone lesson. He was suitably impressed by the fantastic decor, marble, and vaulted, decorated ceilings. So was I.
He declined to dance with me, though, so I was very pleased to dance with a colleague before, Cinderella-like, we fled home before it was too late! (Believe me, a Citroen Xantia is more comfy than a pumpkin with a few mice ... )
Image from RampantScotland.com, with thanks.